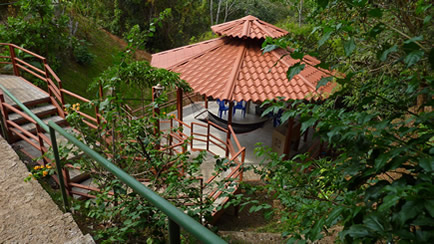 Shared "Rancho" - built in BBQ, sink, hammocks,
electrical outlets for laptop computers, lighting in rancho
and on stairs for evening events.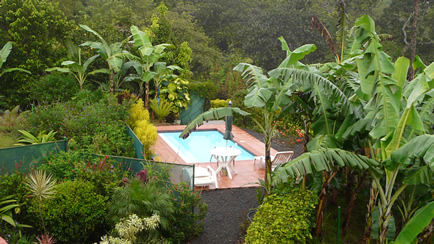 Shared pool - 2.5m x 1.5m (approx. 16.5 x 8 ft)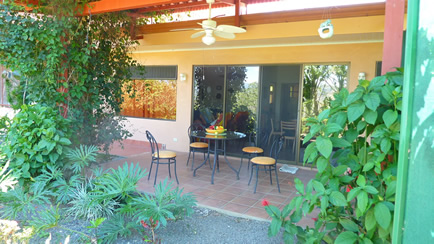 View of patio from butterfly/hummingbird garden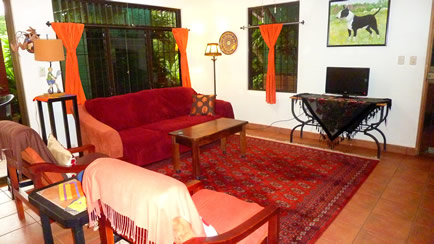 Livingroom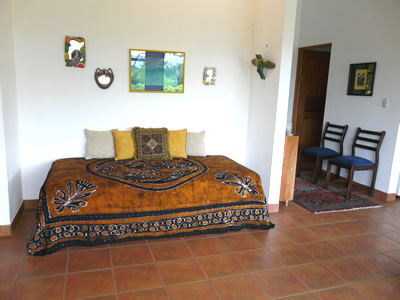 Daybed in living room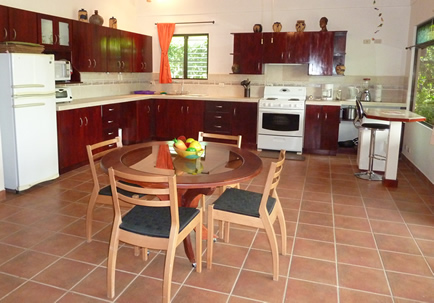 kitchen and dining area,
breakfast island at window
becomes computer work space.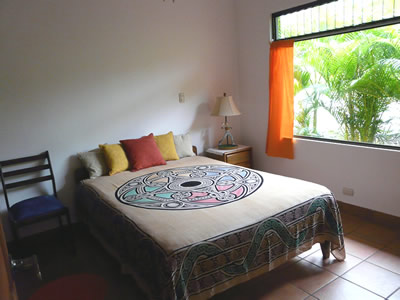 Guest - full size bed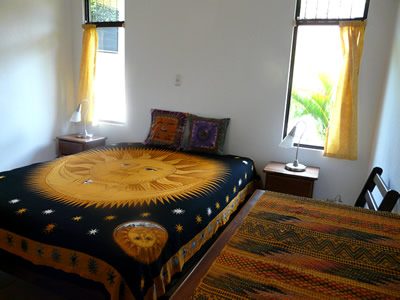 Master - full sized bed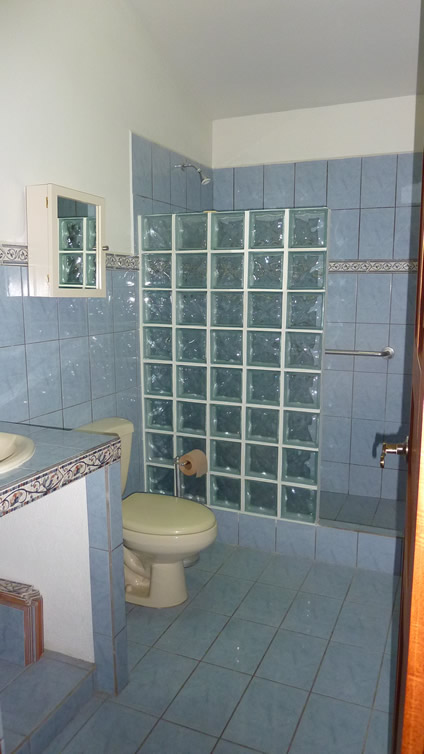 Master bathroom en suite - approx. 6'x10'
Guest bathroom is of the same design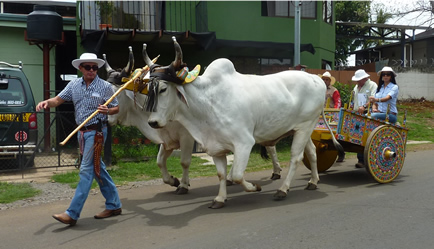 Oxen Parade, Atenas 28 April 2013
"Putting on the Ritz"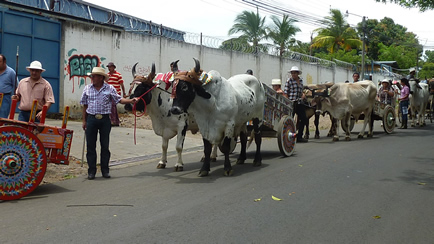 "Everyone just try to stay in line"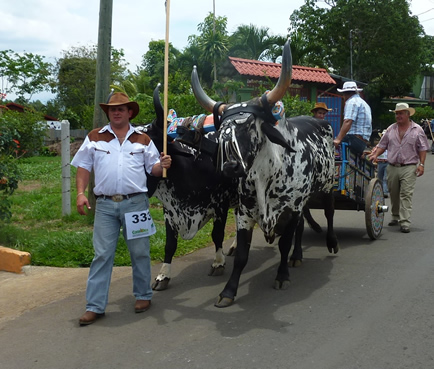 "Match this for beauty!"

Casa de las Orquídeas
#15A - Roca Verde Residencias

Upscale Atenas development
Great view of Atenas and the central valley.

National Geographic:
Atenas 'has the best climate in the world...'
SPACIOUS, OPEN FLOOR PLAN
Livingroom
sofa, easy chairs, end tables,
day bed

Dining area
Round wood and glass table - seats 4

Kitchen
stove, refrigerator, microwave, dishes, glassware, appliances, cutlery, utensils, pots and pans,
breakfast island

Master Bedroom
full size bed
bed linens provided
Guest Bedroom
full size bed
bed linens provided

*2* Bathrooms
bath linens provided
Laundry area
washer and dryer, laundry sink

Ceramic tile floor throughout house

CONNECTIVITY
Telephone
high speed connection

OTHER AMENITIES

CERAMIC SCULPTURE STUDIO
instruction and work space available
rates on request

Swimming pool (shared), butterfly, and hummingbird gardens on the property
Rancho (shared) - BBQ, sink, hammock, electricity, WiFi
Covered parking, Gardner
Security guard house at entrance to community - controlled access 24 hours a day
COMMUNITY FEATURES
Restaurants, banks, pharmacies,
grocery stores, churches
CENTRAL LOCATION
25 minutes to SJO Airport
1 hour to Pacific Beaches
1+ hour to Poas Volcano
2+ hours to Arenal volcano, Braulio Carrillo National Park
3+ hours to the Caribbean Coast